Friday Dec 28th,1917
Woke up 6:30.  Sea much calmer, feeling better.  Iron rations for breakfast – cannot eat it.  Escorted by our own boats 54 & 63 (cornet) ??. Sea very calm. Quarter guard 4-5. Duty bridge steps. Passed numerous islands.
Iron Rations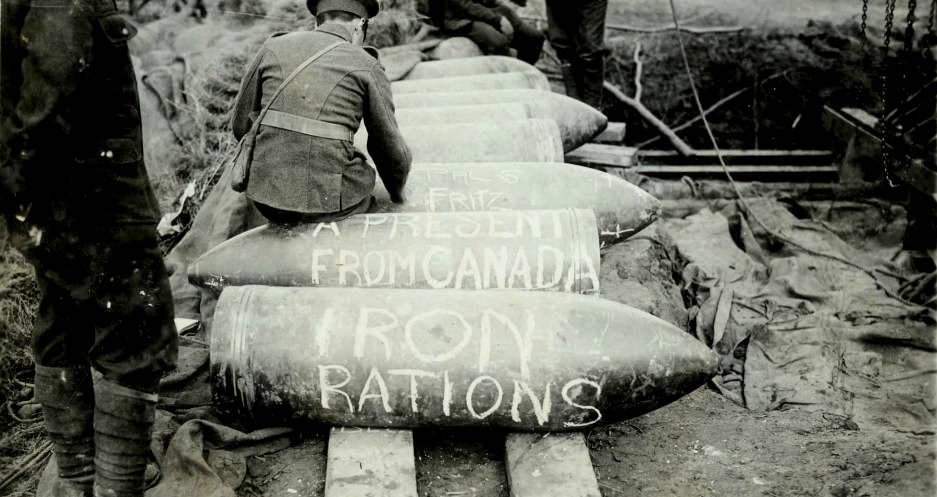 Iron Rations were carried by every soldier.  They were emergency rations, not a snack, and could be eaten only when a commanding officer instructed it. They comprised a variety of long-lasting food stuffs in tins or wrapped in waxed paper and foil.
In 1914, Iron Rations typically comprised: 1lb preserved meat in a tin can with a key, 3oz cheese, 12oz hard biscuits, just over ½oz tea, 2oz sugar, ½oz salt and 1oz meat extract (Bovril or OXO). By 1917, the cheese portion had been dropped and the biscuit allowance increased.
Frank hated eating his iron rations, often saying that they made him feel sick. Perhaps the Canadians who wrote the messages on these bombs felt the same?
Field Kitchens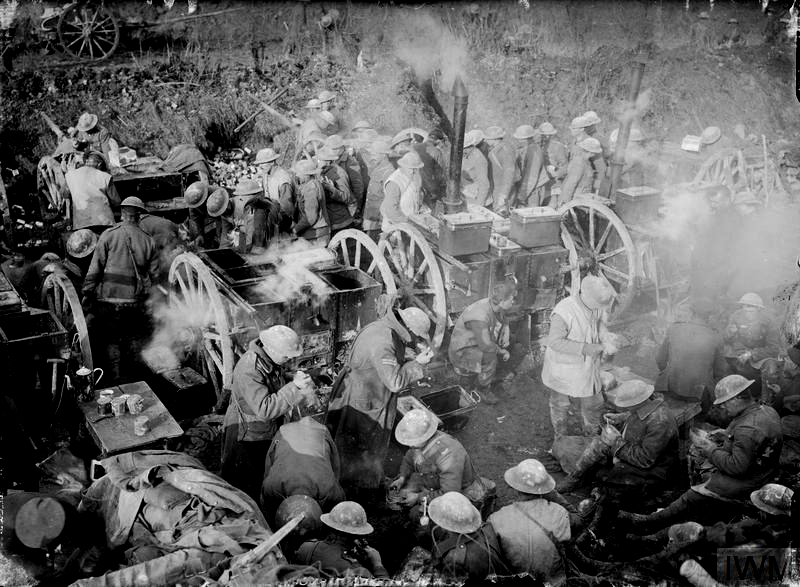 Frank was only days away from arriving in Salonika.  On dry land he might be expecting better food again.  This image shows a field kitchen on the Somme in 1916.
Help
We haven't been able to decipher Frank's bracketed comment on the boats or find any reference to any boats numbered 54 & 63. Any ideas?
References & further reading
* copyright Canadian War Museum
^ Field Kitchen, Somme, 1916 copyright IWM